What is Froment sign?
Froment sign is used to evaluate the Ulnar nerve motor weakness due to entrapment at the elbow or at the wrist, it's used to check the function of the adductor pollicis muscle.
How it's Performed?
The patient is asked to hold a piece of paper between the thumb and index finger (pinch mechanism) against either the pull of the patient's contralateral hand or the pull of the examiner's hand.
The muscle for this motion is the adductor pollicis, which is supplied by the ulnar nerve.
Alternatively, test the patient's ability to grasp a sheet of paper held between the thumb and the anterior aspect of the index metacarpal.
What does a positive Froment sign mean?
Note
There is also a pseudo Froment sign, where the interphalangeal joint of the involved thumb may not have overt flexion but has a distinctly different appearance than the uninvolved side. This finding may especially be noted in patients with ligamentous laxity and hypermobile joints.3
Related Anatomy
Adductor Pollicis (AP):
The AP arises from two heads:
The transverse head originates from the ventral surface of the shaft of the third metacarpal,
while the oblique head originates from the trapezium, trapezoid, and capitate bones, and the base of the second and third metacarpal bone.
The AP inserts on the ulnar side of the base of the proximal phalanx of the thumb and is innervated by the deep branch of the ulnar nerve.
The AP functions to adduct the thumb and aids in thumb opposition.
Zancolli and Cozzi4 believe that the oblique head of the adductor pollicis has dual ulnar and median innervation in 35% of cases, whereas its transverse head is practically always (96%) innervated by the ulnar nerve.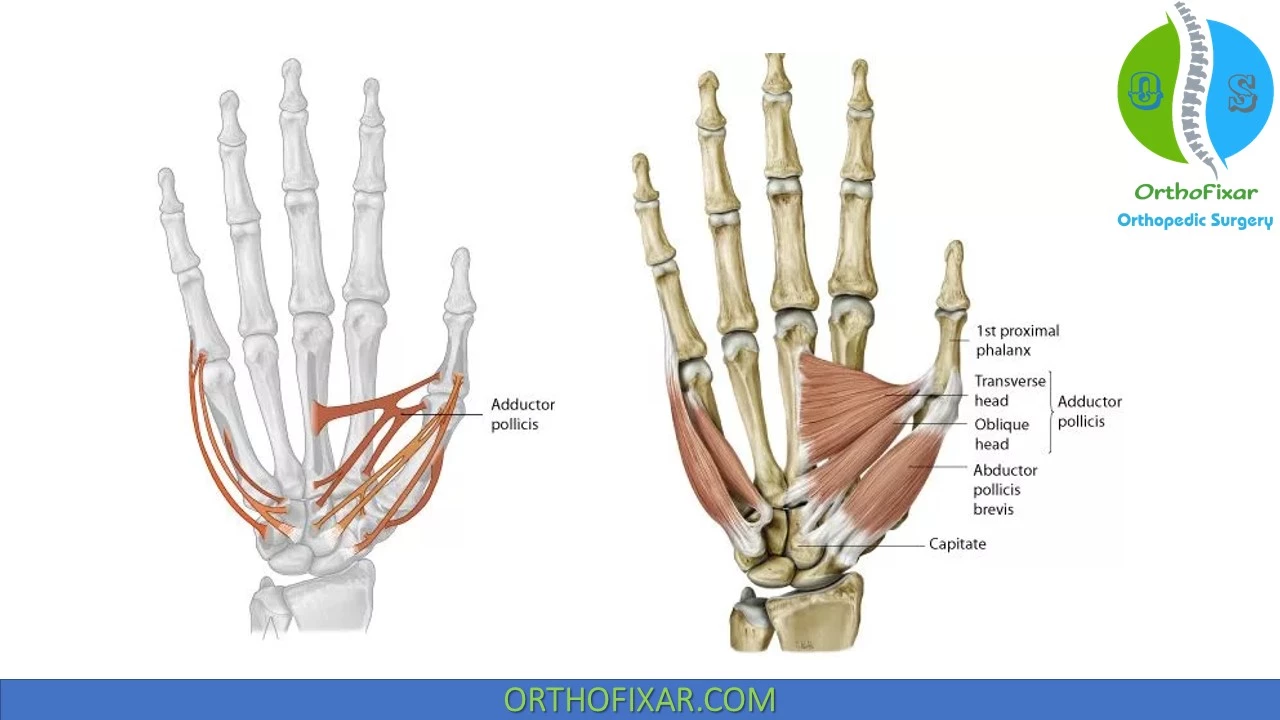 Reference
Clinical Tests for the Musculoskeletal System 3rd Edition.
Dutton's Orthopaedic Examination, Evaluation, And Intervention 3rd Edition.
Christopher J. Dy and Susan E. Mackinnon: Ulnar neuropathy: evaluation and management. Curr Rev Musculoskelet Med. 2016 Jun; 9(2): 178–184. PMID: 27080868
Zancolli EA, Cozzi EP: Atlas of surgical anatomy of the hand, New York, 1992, Churchill Livingstone.
Share with Friends:

Related Tests
Phalen Test
Phalen Test (wrist flexion sign) is used to evaluate the median nerve compression in the case of Carpal…
See Also: